Teams: Allow Screen Sharing
Navigate to System Preferences, and select Security & Privacy.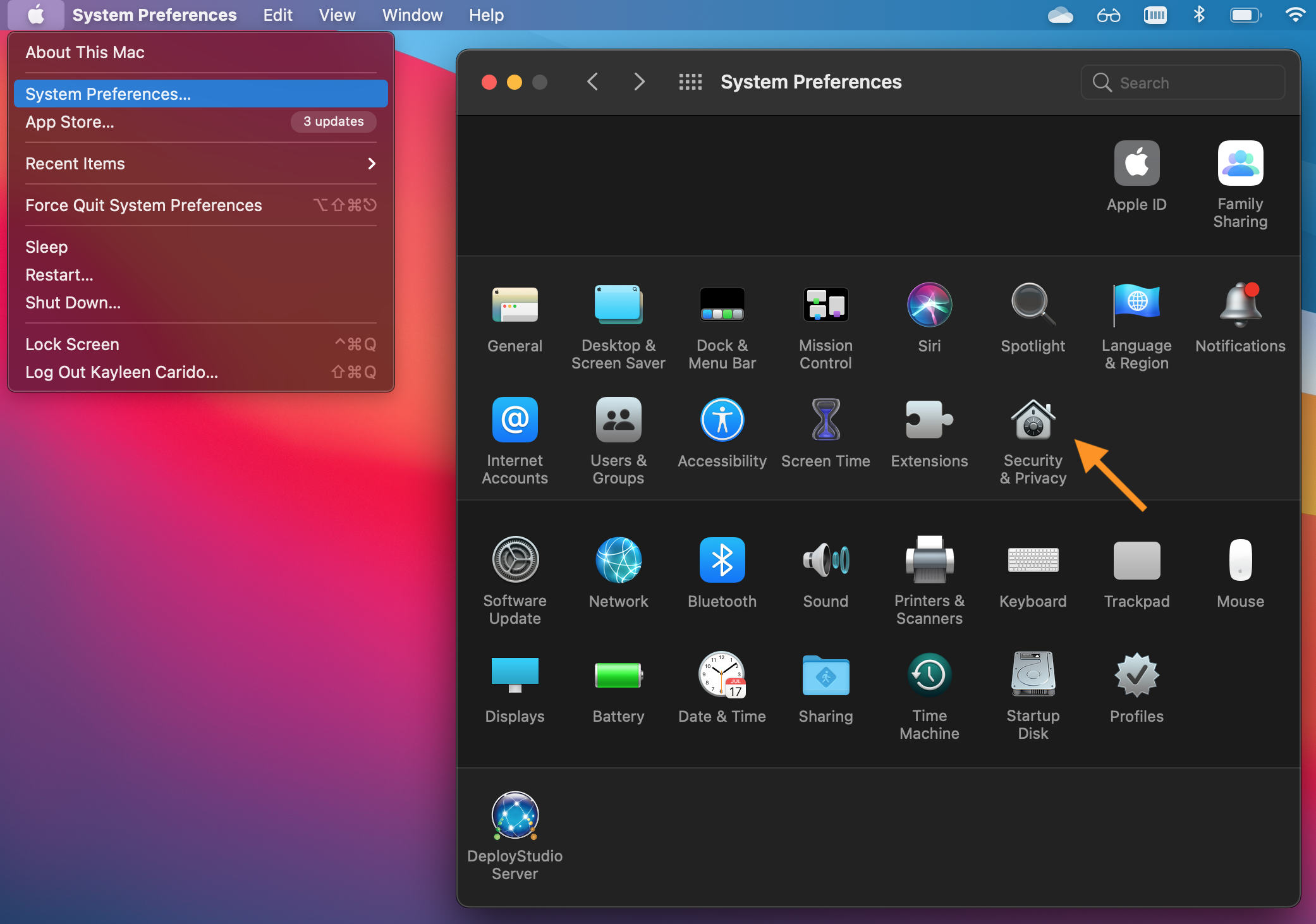 In the Privacy tab, scroll down on the left sidebar and select Screen Recording. To edit app permissions, click on the lock on the bottom left and enter your laptop password when prompted.

Once unlocked, select Microsoft Teams on the right panel.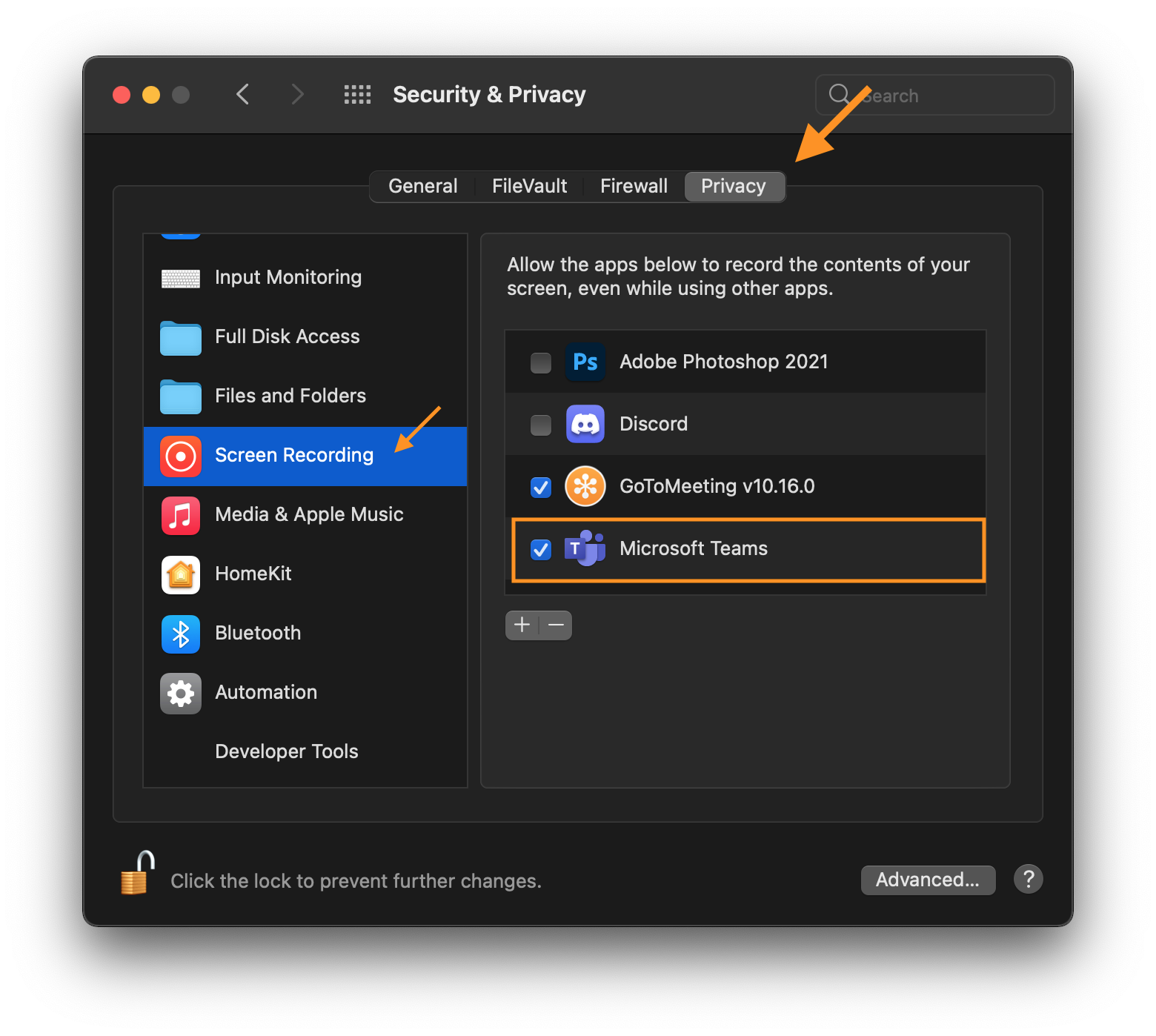 Once selected, you can close out the System Preferences window. It is recommended to restart your Teams application by navigating to Microsoft Teams > Quit Microsoft Teams and relaunching.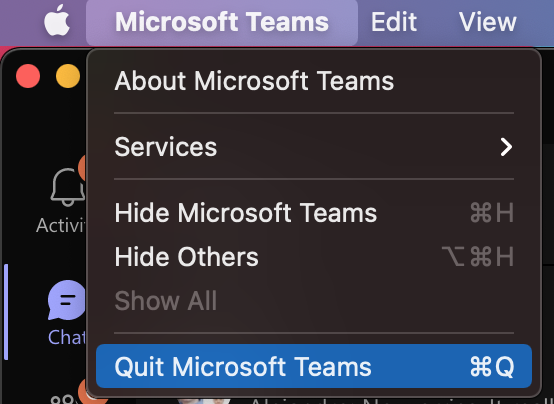 Related Articles

GoTo Meeting: Setting Up + Features

GoTo Meeting is an online meeting, desktop sharing, and video conferencing software that allows you to organize and meet with other users in real time. Setting Up To kick off the process, you should've received a welcome email prompting you to log ...

File Sharing

The main ways to share files with internal and external users are listed below. We recommend using either OneDrive or SharePoint website when sharing files. OneDrive (internal and external) SharePoint site (internal and external) Teams (mostly ...

Freewheel and Citrix Workspace

There's a pre-recorded training video, "Overview of the Strata Platform", that you are required to watch as part of onboarding. It includes the topics of installing Citrix Workspace and changing Windows (☣️) firewall privacy settings to make sure ...

Bizhub App

Printer Remote Operating Instructions: Connecting: Download and install the Bizhub RA App: Google Play: https://play.google.com/store/apps/details?id=jp.konicaminolta.bt.kmpanel&hl=en_US Apple ...

Setting Up GoToConnect Desktop

In addition to the Mobile App, you can also stay connected with the GoToConnect Desktop App! In order to use GoToConnect's soft phone options, you will need to have an existing line configured for you. If you need a direct line and extension, please ...