Envoy Mobile App: Setup and Registration
Set up

Step 1: Download the Envoy mobile app

You can use the Envoy mobile app on any iPhone running iOS 8 or higher or Android 7.0 or higher. Download the app on the Apple app Store or get it from Google Play.

Step 2: Create an account

Open Envoy Mobile, and tap "Log in or sign up."


Enter your work email address.


Check your email inbox on your phone, and follow the instructions to confirm your email address.


Choose which office location you would like to use the app with. You can always change locations later.


Choose where you would like to receive notifications and alerts preferences.


Take or upload a profile photo (optional).

All set!

You can change your settings in the future by following the instructions below

Changing your settings

If you need to check or change any settings (like your locations, host notifications, or Passport status), you can.

Open Envoy Mobile on your phone.


Tap the Settings gear at the top right.


Change anything you need by toggling off or on different settings.

Updating your profile

Update your picture or contact information, like your email address or phone number, by following these steps:

Open the Envoy mobile app on your phone.


Go to the Profile tab (click on your photo on the bottom right)


Tap "Edit information" on iPhone or tap the pencil icon on Android.

Registration

On your scheduled day(s), open Envoy before leaving home and tap on the Register button and complete the Health Assessment Questionnaire.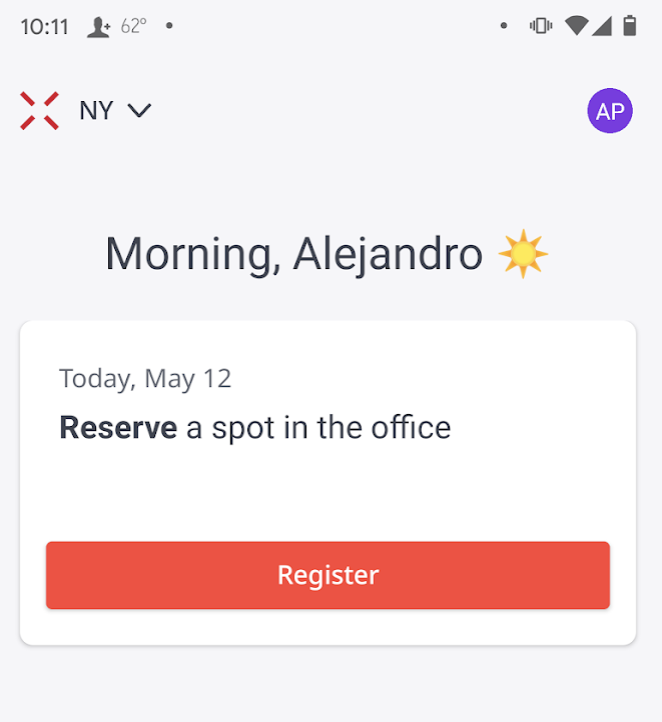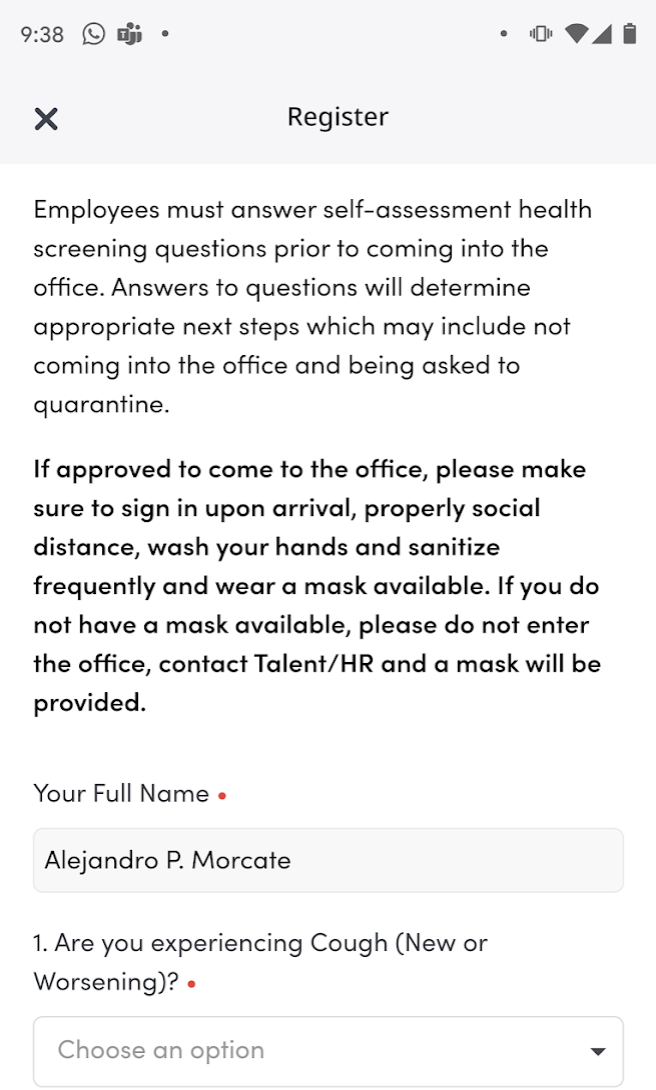 Signing In and Out

Once your reservation has been approved, you will be offered the option to sign in.

Upon arrival at the office, scan your temperature at the kiosk located at Reception (next to the coffee machine), then hit the Sign In button to let the system know that you are in.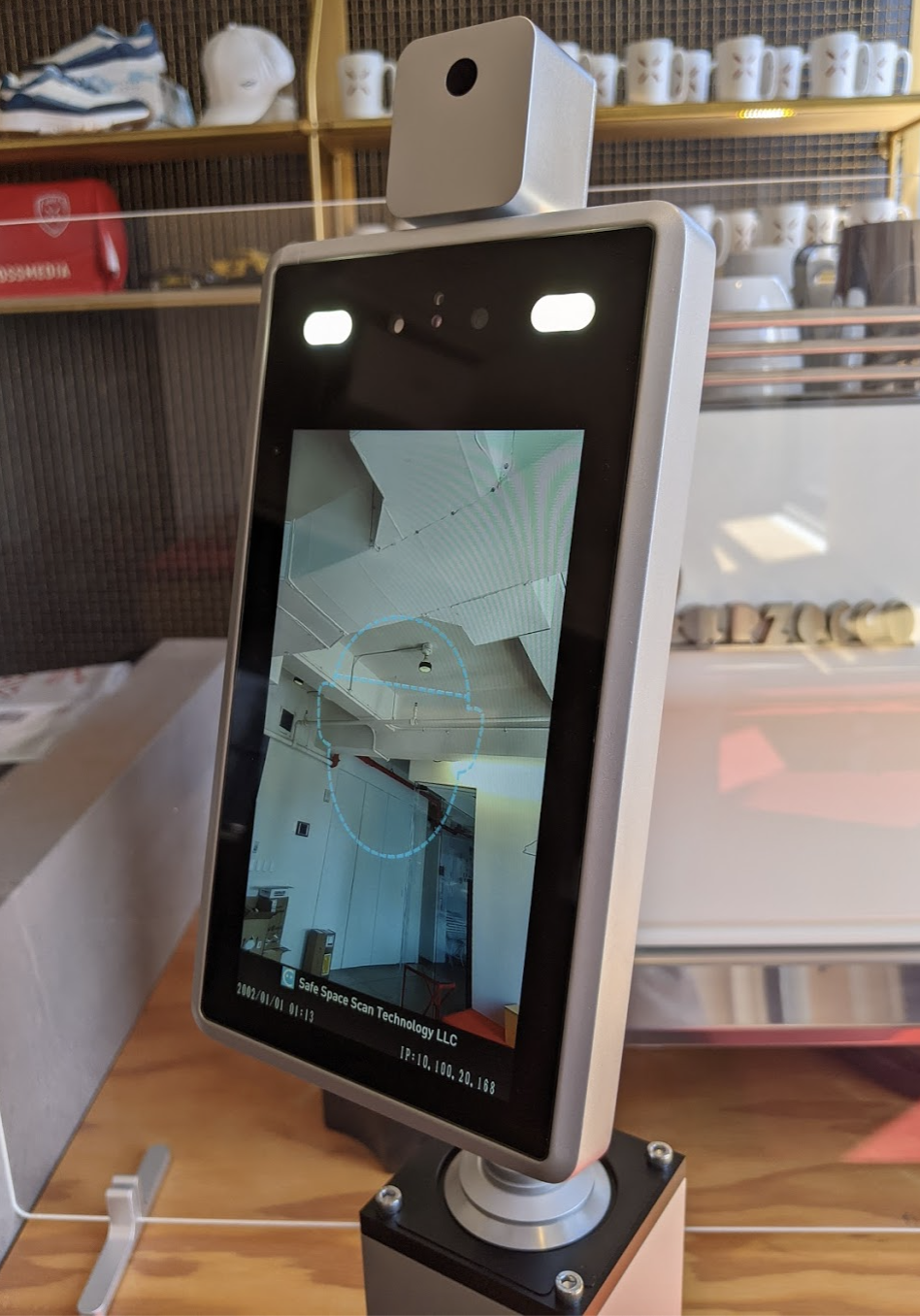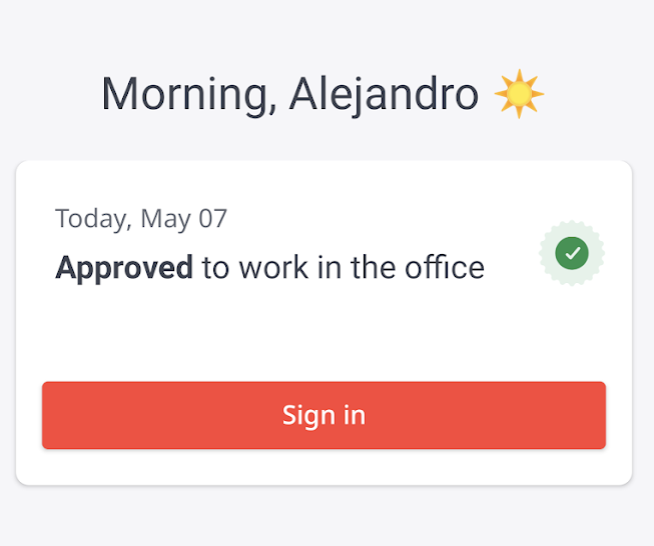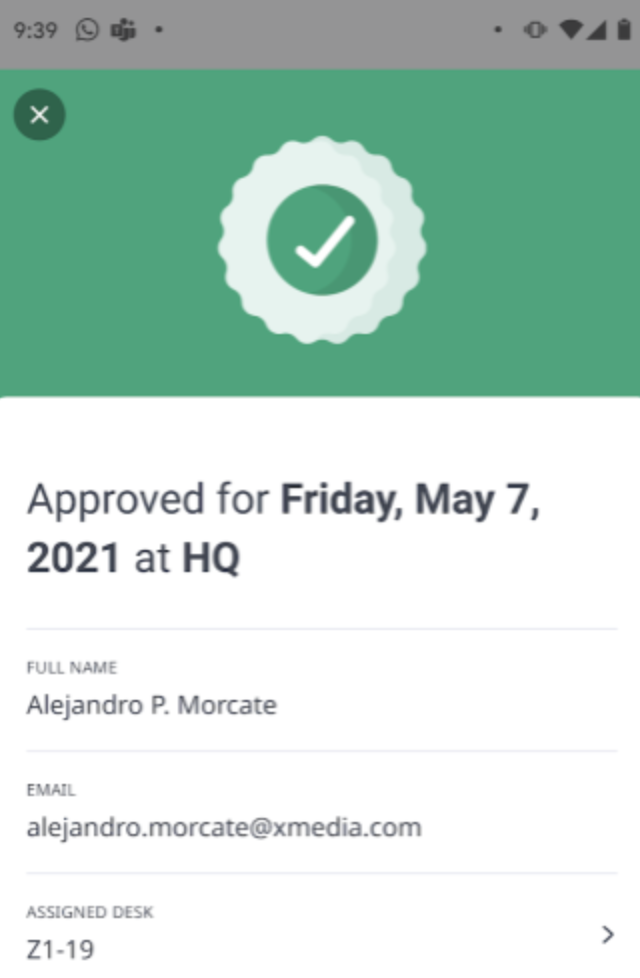 Use the Sign Out option as you leave the office for the day.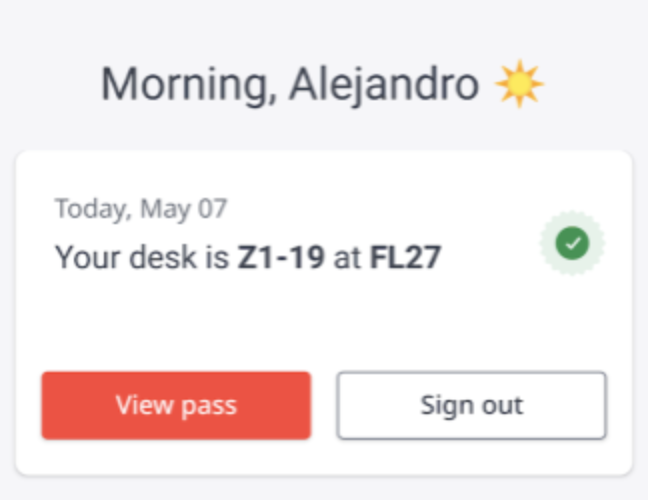 Please reach out should you have any questions.

Related Articles

Setting Up GoToConnect Mobile App

With the GoToConnect mobile app, you can stay connected without having to be tied down to a traditional desk phone. Instead of having calls forwarded to your personal cell phone, keep track of all business-related calls from your mobile device! ...

Bizhub App

Printer Remote Operating Instructions: Connecting: Download and install the Bizhub RA App: Google Play: https://play.google.com/store/apps/details?id=jp.konicaminolta.bt.kmpanel&hl=en_US Apple ...

Setting Up GoToConnect Desktop

In addition to the Mobile App, you can also stay connected with the GoToConnect Desktop App! In order to use GoToConnect's soft phone options, you will need to have an existing line configured for you. If you need a direct line and extension, please ...

Teams: Allow Screen Sharing

Navigate to System Preferences, and select Security & Privacy. In the Privacy tab, scroll down on the left sidebar and select Screen Recording. To edit app permissions, click on the lock on the bottom left and enter your laptop password when ...

Freewheel and Citrix Workspace

There's a pre-recorded training video, "Overview of the Strata Platform", that you are required to watch as part of onboarding. It includes the topics of installing Citrix Workspace and changing Windows (☣️) firewall privacy settings to make sure ...